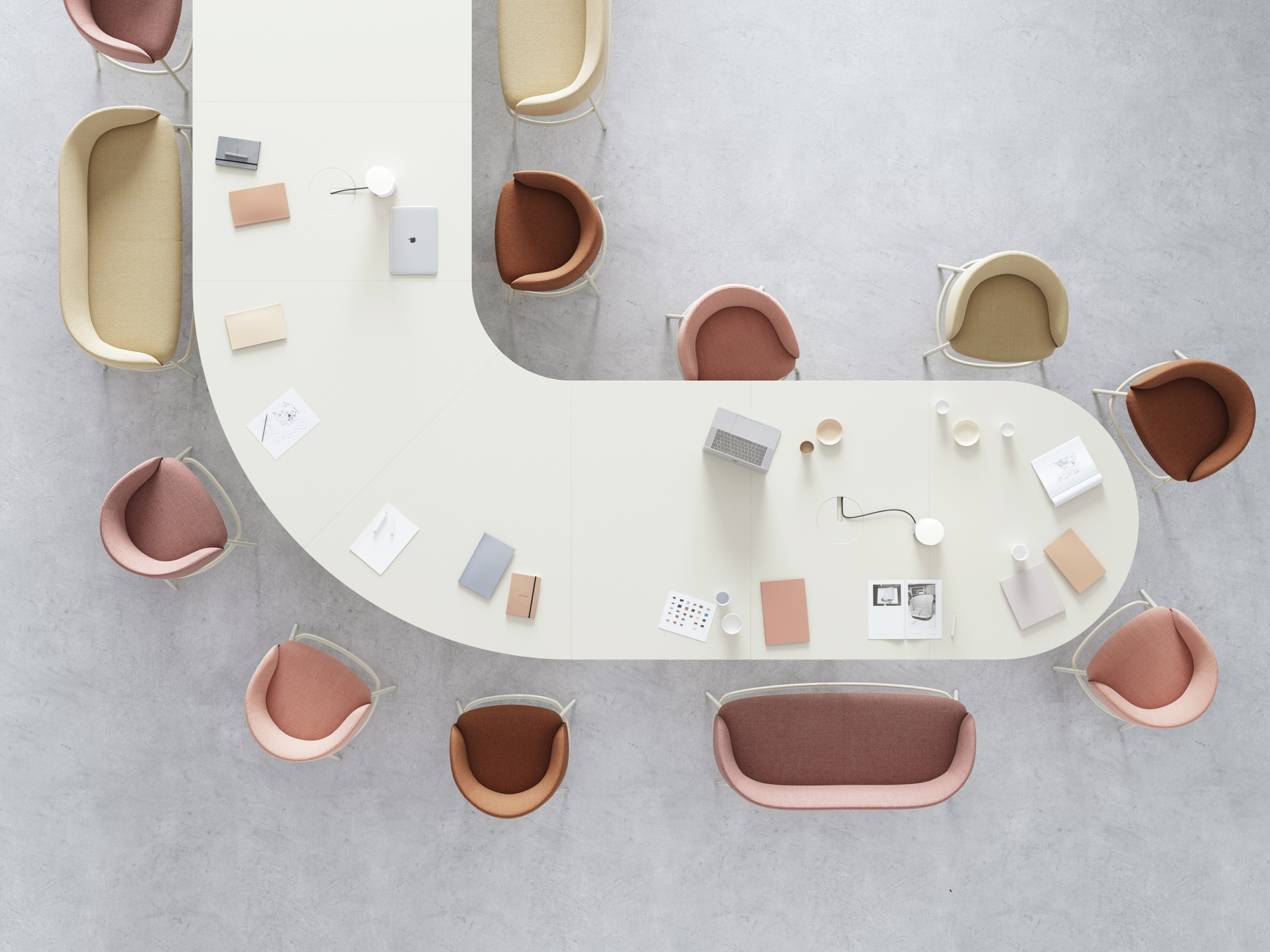 Through the partnership with +Halle, Form Us With Love continues to design on the range level, expanding the Nest series to cover the public space.
The System Table is designed with the purpose of serving working needs in public settings and throughout the day we will discuss how public space can better inform workspaces to become more constructive, meaningful and purpose-led.
The Nest Easy Sofa is an anchoring piece in a growing series of upholstered sofas and chairs, serves informal meeting spaces with an accessible and sheltering beacon in any space.
By
Form Us With Love
for
+Halle
.